La Florentina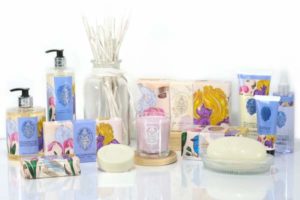 La Florentina has been producing soap since 1894. Just try to imagine that numbers! Longer than a century, several generations, without downtime, in spite of all the crises and wars!
The trade mark La Florentina dates back to 1894 when its founder, Alighiero Campostrini, decided that the soaps and perfumes that he made with jealously guarded secret recipes, should have a trade mark to promote the Tuscan culture in the world.
Handicraft techniques perfected over the years are handed down to make our products excellent, guaranteed by the experience of those who have operated in the sector for generations!
Today La Florentina offers an extensive collection that includes not only the historically famous and precious soaps dedicated to the gift sector, but also high quality products dedicated to skincare and home fragrances: candles, room sprays, eau de toilette, reed diffusers, body and hand creams, as well as perfumed body waters.
The passion we use in our creations is now part of our lifestyle. Today, like in the past, care for materials and the use of natural ingredients are at the center of our products. We still process our products carefully by hand and they are controlled scrupulously in all their stages.
La Florentina will not only take you to the world of Italian luxury and bring beauty to your everyday life, but also take care of your skin. Naturalness and beauty – what could be better?