Florinda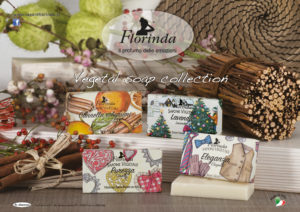 Made in the heart of Italy!
Florinda is old and truly traditional family business. Punzo family is fully in charge of the production center in Bellusco, and more than 20 agents working throughout Italy are helping help them. Florinda team is a close-knit and responsible family, faithful to traditions.
Great experience, love for their work and the desire to find an approach to each client make the Florinda team not only manufacturers of cosmetics, but also your reliable friends.
Florinda is the pride of whole Italy; production lines, all stages of production, manufacturing of all ingredients, packaging and advertising materials are located in Italy. Florinda proudly exports products all over the world, has regular partners and distributors in more than 20 countries.
Safe ingredients are the basis of production!
Manufacturers develop their own recipes of natural cosmetics, fully according to Italian and European quality standards. Each the product is thoroughly tested for safety and experienced technologists constantly work on improvement of production, its environmental friendliness and hypoallergenic.
No less attention is paid to the packaging of products, because everything should be environmentally friendly!
Florinda soap is packed only in natural, bleached without chlorine and chemicals, 100% recyclable paper coming only from Italian suppliers. That is short production chain that prolongs the life of our planet, minimizing the amount of pollution and waste.
Florinda products do not contain:
• Parabens
• Sls
• Colorants
• Paraffins
• Sles
No animal testing!