Winter is coming… to an end!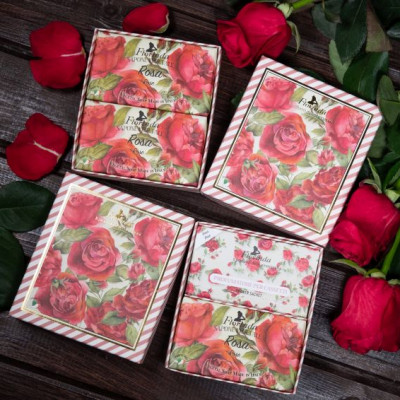 Very soon, frosts and snowfalls will give up their positions, a wonderful and long-awaited spring will begin with one of the most tender and long-awaited holidays – March 8!
If you still don't know how to please your beautiful princesses, then here it is – the perfect gift!
The Italian brand Florinda famous for its unique floral and fruit compositions has developed a collection of gift sets consisting of high-quality natural soap and aromatic sachets for the home. The best Italian designers have carefully worked on the packaging design so that you can give the most beautiful women in the world not just a gift, but also a real piece of art!