Giving New Year's miracles!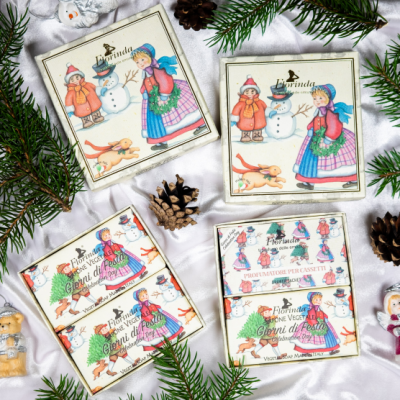 The holiday is rapidly approaching, and your head is spinning from the abundance of useful and not very useful souvenirs, colorful postcards and bright wrapping paper? Don't know what to give to your family, friends and colleagues?
We have great news for you! The Italian brand Florinda has collected its best Christmas fragrances and created luxurious, charming, attractive gift sets of soap and aromatic sachets for the home!
Craft cardboard packaging decorated with traditional Florentine images, unique fragrances that create a festive atmosphere wherever you are quality, thoughtfulness and style in every detail – all this makes Florinda perfume sets an ideal gift for the New Year and Christmas.