For health, for beauty!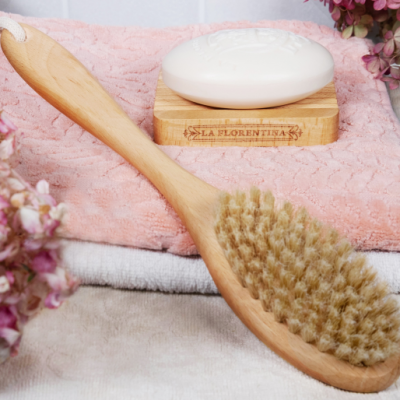 Massage is deservedly considered one of the most effective and traditional techniques of healing and rejuvenation, in addition, it is just an extremely pleasant and soothing pastime.
With the new natural La Florentina massage brush, you will get a unique opportunity to arrange a real spa at home!
Take a relaxing bath with fragrant Italian foam, become the most attentive and caring master of dry massage for yourself. Apply a nourishing lotion to the smooth and radiant skin after the procedure and feel how finally, after a long and difficult day, you are overwhelmed with peace and tranquility.