So beautiful it takes your breath away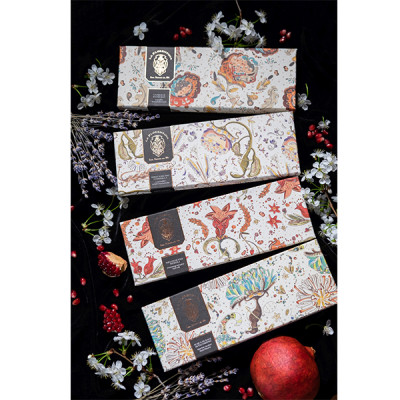 La Florentina brand has never made "just a soap" — every piece, every package and every fragrance has always been exquisite works of art. Recently, inspired by spring and the beauty of the blooming gardens of Tuscany, Italian designers, perfumers, cosmetologists and technologists have surpassed themselves.
Meet the stunning, luxurious, premium novelty from La Florentina: four unique sets with the best fragrances from the Giardino Segreto collection!
Three fragrant round pieces of soap, decorated with an exquisite seal with an ornament, are carefully wrapped in parchment, sealed with a branded stamp and placed in a colorful box. Traditional Italian patterns, gold engraving, deep and rich colors make these sets a truly worthy gift and decoration for any home!