Give women flowers!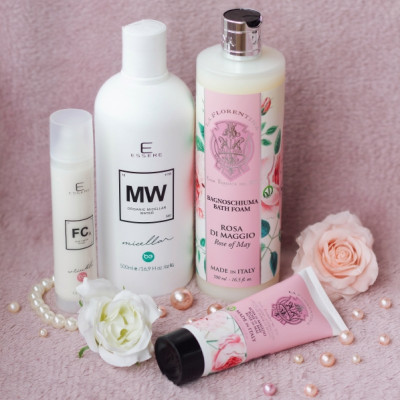 International Women's Day is not just a holiday. This is the beginning of the countdown to the blooming spring and hot summer, an explosion of colors and emotions in the middle of daily routine. And it is also a great reason to please our nearest and dearest.
Mothers and grandmothers, daughters and sisters, wives and colleagues – on this day, every girl wants to be special, the most beloved and important, and also to receive a bouquet of flowers and, what is much more important, to get compliments and attention.
Italian manufacturers know how to please the beautiful part of humankind.
LA FLORENTINA and FLORINDA brands offer you to choose very special gifts for their refined princesses and majestic queens: exclusive Italian cosmetics and natural high-class skin care, fragrant with the aromas of roses and magnolias, irises and peonies, fruits and berries, vanilla cream and sweet cookies.
The richness of the fragrance palette will allow you to find a gift even for the most demanding person!