Florinda Christmas Collections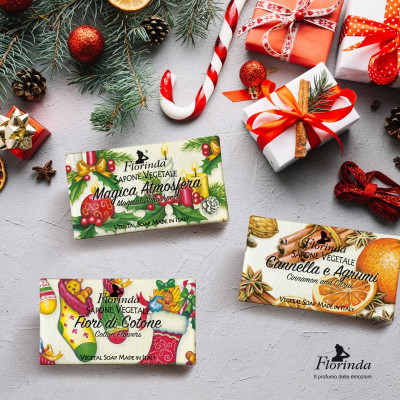 Do you feel the New year's mood? Looking forward to the holiday? The joy of choosing gifts, decorating the house? We hasten to give you the opportunity to please yourself and your loved ones with amazing fragrances.
Italian company Florinda has launched two holiday collections of organic soap: "New Year's Magic" and "Merry Christmas".
Gingerbread and cinnamon, oranges and pine, the freshness of untouched snow and the sweetness of frozen rosehip berries right on the twigs – these and many more charming smells-memories you can find in the winter collections of Florinda. The hand-made packaging by the Italian artist makes each piece of soap not just soap, but a real gift, no longer needing additional packaging and decorations.
You can get acquainted with all the fragrances in the presentation >>>