La Florentina – the power to admire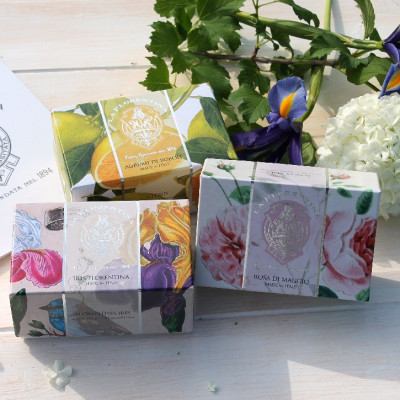 You were waiting and it happened!
New products from the famous Italian brand La Florentina, which have already conquered the whole world, are now available to our customers. Two collections of exquisite fragrances especially for you!
The Salus Vera collection is named after the goddess of health and well-being for a reason! Equally useful and beautiful, it will charm you with natural aromas of acacia and wild lavender, medicinal calendula and ripe citron. Salus Vera – a genuine concern for your health!
The Gold Seal collection fully lives up to its name: the Golden Seal of luxury, a real exclusive handmade, organic extracts, eco-friendly packaging and a century of history in each of the three flavors of the Gold Seal collection.